Meet Martha A. Sanchez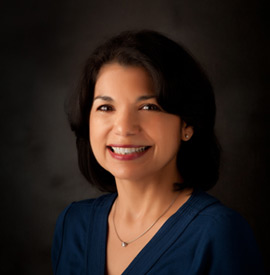 Martha Sanchez is the creator and host of Know The Radio Show – Empowering Women One Topic at a Time.
She is a radio personality, international speaker, coach, published author and CEO who has dedicated her life to working within the nonprofit arena.
Martha's mission is to take you from Mommy to Mogul by taking your life off pause to build your business.
Are you another victim of the "Disease to Please"?
Welcome! I am Martha A Sanchez and like many women I am a recovering need to pleaser. At the ripe old age of 5, I became the primary interpreter for my family – translating, interpreting the meaning of instructions on forms and filling out documents for my parents.  As a result, I was praised and appreciated and I was hooked! I found my place by pleasing everyone around me and always agreeing to do more. I never said "No." I always felt I had to do it all. This motto had many advantages professionally, but many disadvantages personally. My needs were always met last or not at all. Sound familiar?
Come join me on Know The Radio Show airing on Tuesdays at 7:00 pm EST on the RockStar Radio Network. I will provide you with experts that will share their insights, ideas and provide resources to empower women to better find balance in their work and home lives.
The topics will range from health issue, good nutrition, physical activity,  communication management, business building to personal growth and development. Through inspirational stories, examples and sharing resources Know The Radio Show will put the focus back on your needs to help you achieve a healthier, happier and more productive life by curing the "Disease to Please." Sometimes you just have to say "No."


"Remember, no one can make you feel inferior without your consent."
- Eleanor Roosevelt
Terms of Service Policy | Earnings Disclaimer | Warranties, Disclaimers & Legal Rights